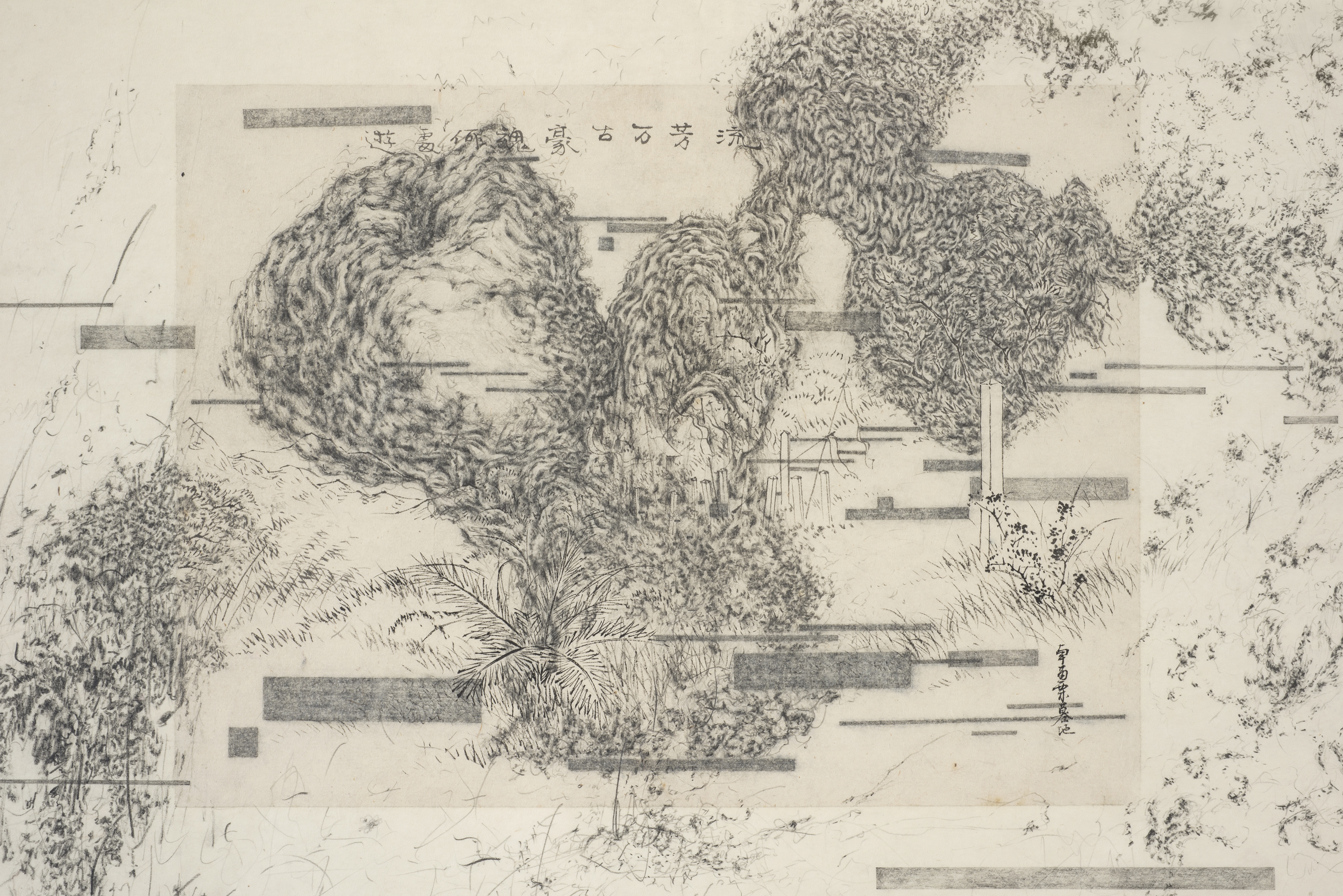 Drawing Dialogue in Kyoto: Remember Forever, 2019
Pencil on the ink and wash painting found in the Kyoto flea market, Traditional mulberry paper, Fanual embroidery and Fabric
50 x 48 cm, 64 x 74 cm


In this piece, I deliberately separate the mounting fabric and the drawing itself by which makes this work into two individual pieces. However, connecting these two pieces together, I extend the pencil geometry drawing to the silver mounting fabric by embroidering.

I found the drawing (right) in the Kyoto flea market in 2016. The drawing is a sketch of Miaoli's cemetery (a city located in the north of Taipei). I think it was drawn by the Japanese soldier who commemorated his passed away fellows during World War II. I started a drawing dialogue on it to illustrate an imaginary past.